Crafts for Soldiers and Nrusing Homes
- by Antioch UMC Youth -
December 7, 2008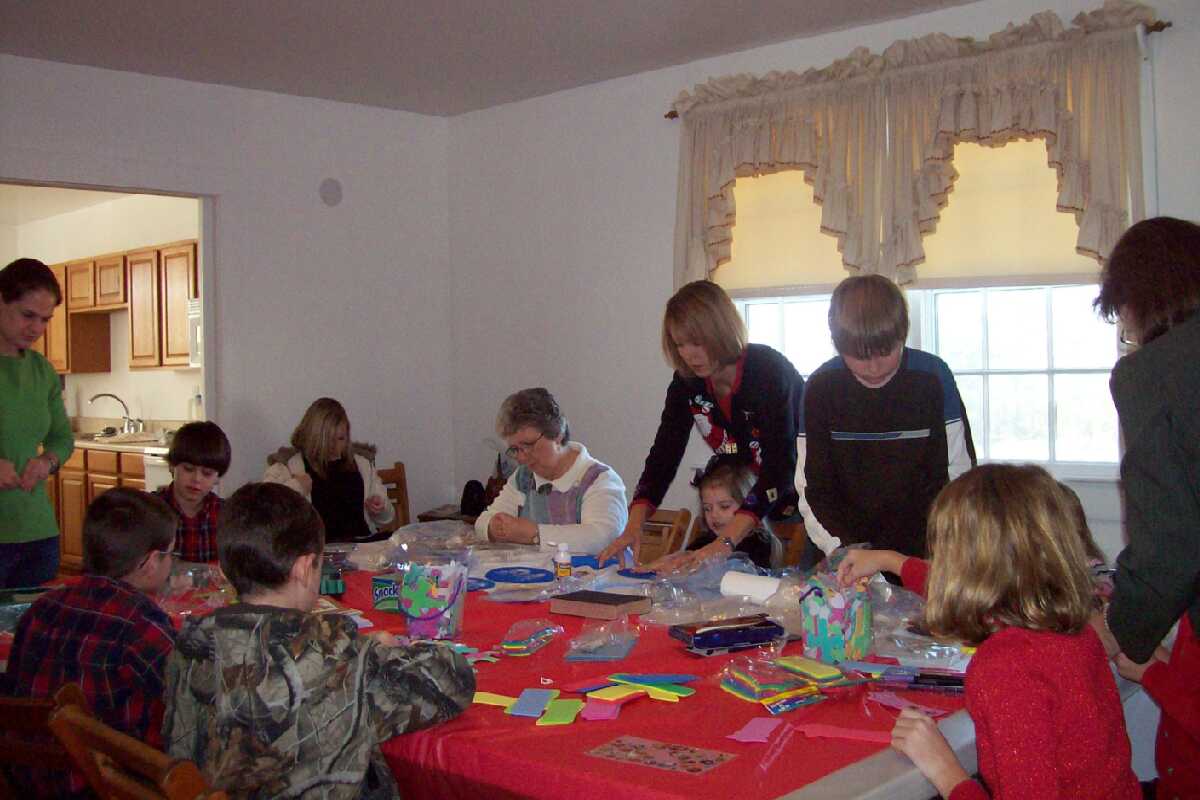 Antioch youth and visitors assisted by adults made projects to send to the nursing home and soldiers. Hunter Fowler's dad just went to Iraq and we wanted to do something for his platoon so we made guardian angels, cards and inspirational bookmarks for them. Pineview residents received angel pins, inspirational bookmarks and notepads and pens in a Christmas bag. The angel pins were also given to those who attended the senior luncheon at Antioch on Dec. 10th.